An easy to use iOS App that allows users to quickly order STAHLS' CAD-CUT Materials, access guides on how to use the materials, and view inspirational videos directly from their device rather than having to log-in to the website and filter through the navigation for what they needed.
Emphasize - learn and understand: 
We learned through customer feedback reports that customers were frustrated with ordering products from our website.
Define - needs and wants:
Further interviewing research led us to understand that customers felt our website had too many products and they were having a hard time quickly ordering CAD-CUT materials.
Ideate - diverge and converge:
We brainstormed using sticky notes and whiteboards and selected the most intuitive organization of the information based on existing personas, customer goals and task flows. We suggested creating an app to bypass the website for these high-volume, quick-order customers.
Prototype - low-fi and hi-fi:
We sketched on paper a rough wireframe then created a high-fidelity prototype using Adobe XD.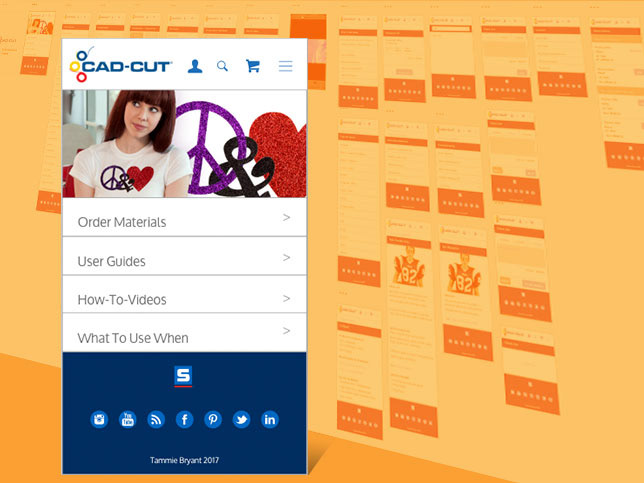 We validated the prototype followed usability guidelines and began to test externally using a third-party user testing site utilizing our unique customer base as the selected testers.