Provided changes to our self-service kiosk theme for our food service management customers that allowed them more flexibility to manage daily menu changes and provide a better experience to their customers, the end user.
Emphasize - learn and understand: 
We learned through talking to customers and through reviewing customers' kiosks that they were struggling with using the current design theme for daily menu updates. They also stated their customers, the end user, were looking for an updated look that included product images.
Define - needs and wants:
Through meetings with the customers and on-site observations, we began to define the areas we could improve the experience for our customer and for their customer, the end user.
Ideate - diverge and converge:
We quickly generated ideas by collecting various samples of our existing designs used by our fast-casual customers and utilizing the best design and feature ideas. 
Prototype - low-fi and hi-fi:
We created a high-fidelity prototype using Adobe XD.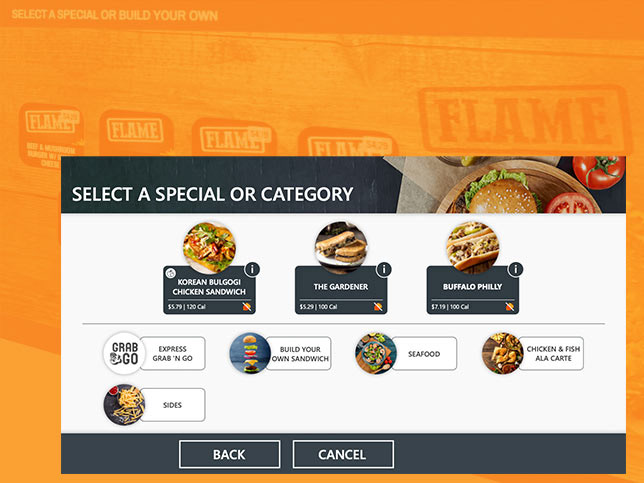 We used the sharable link from Adobe XD to test with our customers and iterated the design based on their feedback.
Customer Provided Feedback