An easy to use iOS App that allows users to quickly order STAHLS' CAD-CUT Materials, access guides on how to use the materials, and view inspirational videos directly from their device rather than having to log-in to the website and filter through the navigation for what they needed.
Emphasize - learn and understand: 
We learned through customer feedback reports that customers were frustrated with ordering products from our website.
We learned from usability testing with customers that finding what they are looking for was a challenge to them.
Define - needs and wants:
Creating user personas, user flows, and use cases helped us get a deeper understanding of our customers' needs.
Ideate - diverge and converge:
We conducted separate card sorting activities with customers and with customer service representatives to find similarities and patterns for organizing site content.
We created a cleaner, more directed navigation and removed clutter from the home screen.
​​​​​​​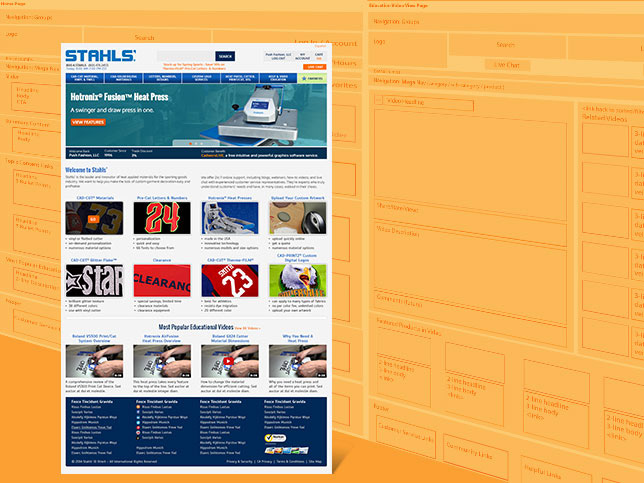 We used photoshop to create comps for business owners to review.
We conducted usability tests for customers who came to our office and we used an external user testing vendor.